Our team members are Master Coaches & Consultants, with extensive experience as executive staff in the corporate and nonprofit worlds.
  Our hands-on leadership experience in manufacturing, commercial services, finance, law, nonprofit community services and more ensures synergy and high-impact interventions with our Clients' executives, leaders and line staff.
EMPOWERED  Each of us is a decision-maker, dealing directly with the Client, unencumbered by layers of hierarchy.  And we're connected! The BEST resources are OUR resources.
OBJECTIVE  We integrate our experience and expertise with appropriate best practices to find the optimum solution for our Client's unique needs.  No "flavor of the month" for us.
FLEXIBLE  We're acclaimed for superior responsiveness, agility and collaboration, free of the constraints of large consulting organizations.
INNOVATIVE  With courage and enthusiasm, we continually explore and adapt concepts and approaches.
EFFECTIVE  We guarantee highest quality product, on time, created by experts, at competitive rates.
Our HorsePlay HP2 Herd of Coaches…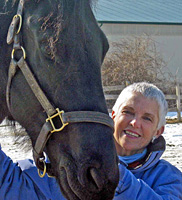 Christina Pitts  has built a very successful coaching and consulting practice over 25 years, leveraging prior careers as a university administrator, educator, business executive and attorney.  Varied careers and interests create a colorful mosaic of expertise and experience to generate exceptional results for her clients in Leadership & Team Development, Leading Change & Transitions, and Strategic Thinking/Planning.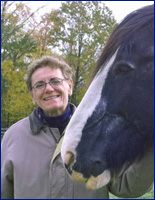 Lynne Merrill Aldrich
  Lynne has previously served in universities and non-profit organizations in senior leadership positions, including CEO, Vice Chancellor, and Chief Development Officer. She has extensive experience in complex organizational environments which enhances her ability to assist clients in creating practical solutions to organization challenges and development. She has served in leadership roles on local and national non-profit boards, as well as a national foundation.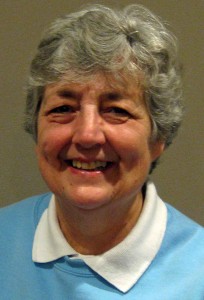 Betsy Maxwell  Owner of Maxwell Productions, Betsy provides customized coaching and consulting for individual and organizational transformation in collaboration with various partners, including horses.  Her experience in engineering, organizational effectiveness, continuous improvement, and experiential learning complement a systemic structural approach that enables others to create, sustain, and continuously improve their desired results. 
Jackie Stevenson  Founder of Spirit of Leadership Services LLC. In her work, Jackie provides the context and professional service to inspire, empower and build the capacity of individuals and their organizations to achieve their best purpose and well being in service of the greater good of the whole. Her clients include a diverse population, including people in healthcare and wellness. Her approach to coaching is strengths-based, integrating best practice coaching with innovative learning experiences, unique to each client.
Lisa Murray Machala  Founder and owner of Michigan Equine Therapy and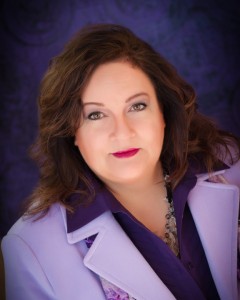 MedicinePony.com. She is a licensed massage therapist, Reiki Master Teacher, and avid horsewoman. Her passions are holistic health, teaching and working with horses. These interests have culminated in her participation in the field of equine facilitated experiential learning. Lisa sees this work as the coalescence of many facets of her professional and personal skills and experiences. She is dedicated to assisting her clients in reaching their goals and is a passionate advocate of the healing power of the horse.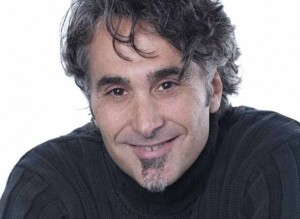 Steve Frank  A personal and executive leadership coach with over 22 years of combined Marketing, Branding and Coaching experience in the public, private and non-profit sectors.  Steve is founder of evolution360° focusing on leadership coaching & professional development.  He works with individual clients and organizations to identify behaviors which limit individual and organizational potential. As new, positive behaviors are mindfully put in to practice, Steve's clients gain confidence, clarity, balance and intentional focus, resulting in improved performance, better team dynamics and greater job satisfaction.
Whitney Hischier  Lecturer at the UC Berkeley Haas School of Business in entrepreneurship and management, and founder of Larke Business Solutions.  Whitney specializes in helping organizations and individuals simplify complex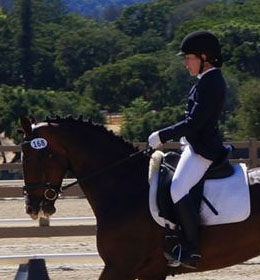 problems. Previously, Whitney served as Assistant Dean of Executive Education at UC Berkeley for nearly a decade. A life-long horsewoman, she has studied equine guided education with Ariana Strozzi and created a course at the Haas School of Business for MBAs to work with horses. Whitney has a BA from Stanford and an MBA from UC Berkeley. She lives in Berkeley, CA with her husband, two children, two dogs, two cats and a horse.
Other Coach/Consultant Colleagues…
Milt Fletcher  President of Great Minds Incorporated, with extensive background in the automotive industry. He focuses on Executive Coaching, and Leadership-Team Development, and was the 2010-11 President of ICF Michigan.
Richard Gibson
President of Gibson Coaching and Organization Performance, with considerable executive experience in nonprofit Associations. Clients include corporate, nonprofits and associations, and healthcare, with a current focus on Executive Coaching. Richard has his doctorate (Ed.D) and specialized in measuring organization effectiveness.
In addition to executive coaching, he also provides organization development consulting services.
Roland Loup  Consults in organization development. His practice focuses on strategy development and execution, merger and acquisition integration, culture change, change leadership, and leadership-team development and coaching. He's Partner Emeritus of Dannemiller Tyson Associates, which developed the Whole-Scale® Change process for organizations. He's worked in the US, Canada, Europe, India and Australia.