Vision     A Legacy of Exceptional Contribution
Colleagues at PITTS – ALDRICH ASSOCIATES share the vision: A Legacy of Exceptional Contribution. Highest Quality and Value-Added are minimal standards for our work. We seek to enable our clients -individuals and organizations alike– to become their own masters in pursuit of excellence. In so doing, we leave behind our imprint: exceptional service, exceptional value, exceptional partnership. Your enduring excellence is our legacy.
Mission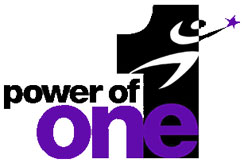 Inspire the Power of One to Greatness
Guided by a commitment to Make a Difference, and through our experience, expertise, and continuous self-learning, we challenge our clients –individuals, teams, organizations– to aspire to greatness, exceeding their own expectations as citizens of the world community.
Values
Embody INTEGRITY by holding ourselves accountable, honoring our commitments, and abiding by highest business and personal ethics
Demonstrate COURAGE to challenge, to innovate, to support in our effort to produce the BEST product for our Clients
Apply individual and collective WISDOM, appropriately leveraging talents, knowledge and experience while understanding our limitations
Practice PATIENCE as we partner with our clients to enable learning and growth through deliberate, well-conceived processes
Seek 

PROSPERITY

as the well-being of the whole… for our clients and their stakeholders, for our communities, and for ourselves.